Conservatory of music and dance by MARIN + TROTTIN ARCHITECTES
Marin + Trottin Architectes carried out the transformation of a pre-existing building library in a dance and music school in Saint-Paul, Reunion, France. Originally designed by Périphériques Architectes in 2015, the structure was to house a media library that never officially opened. The building itself was bought by the Regional Directorate of Reunion, and the new owner decided to set up various cultural facilities there by mixing the regional music school (CRR), the headquarters of an association for the promotion of music (PRMA) and part of the regional literature center (CLR). Renovation welcomes these new uses, making subtle interventions and forming an efficient multifunctional environment that can stimulate users' imaginations and let their creativity flow.
all pictures of Luc Boegly
multifunctional cultural space
As the building is brand new, Marin + Trottin Architectes (see more here) only intervened internally to adapt to new uses. The urban and symbolic qualities of the building are preserved, while its visual and physical porosity also remains the same.
The changes are very subtle and unobtrusive. The design team reused all the large empty levels created for the previous program. In this way, the space is transformed into a multifunctional cultural environment with a diversity of spaces: drum room, dance studio, co-working space, orchestra rooftops, etc.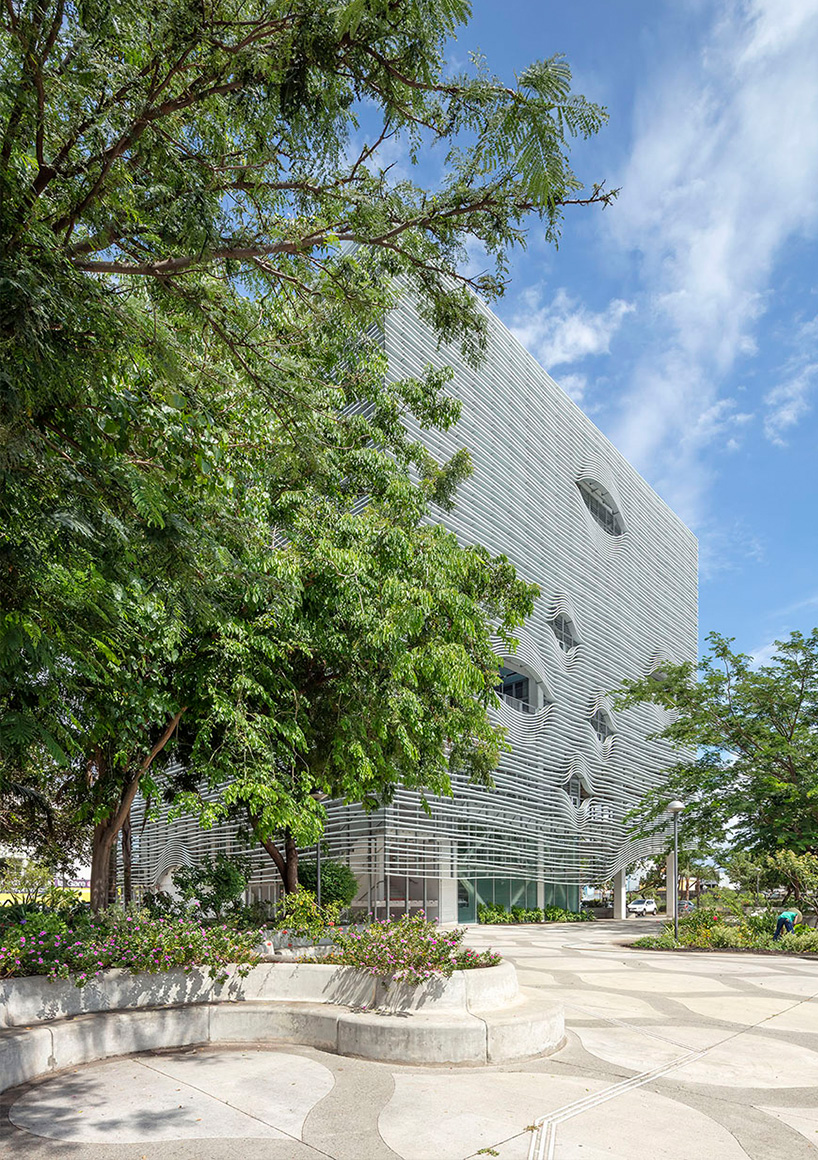 A spatial palimpsest with a strange character
The ceilings are decorated with large strange images, serving as a characteristic element of the original project. Now it is more difficult to understand these horizontal paintings, but their presence gives the building a strange and intriguing character. "If Cimendef building was a book, the cover remains unchanged but the content becomes more and more complex, becoming a spatial palimpsest. Marin +Trottin Architectes explains.